Toothy's Tackle Summer 2016 News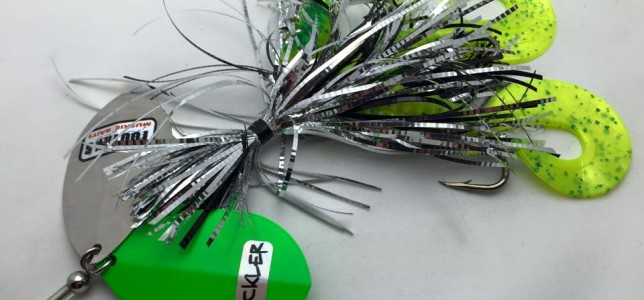 Hello everyone, Toothy's Tackle has new and exciting updates to share for the 2016 summer season!
Retailers Restocked
We have recently restocked product for our retailers: The Sportsman; North Shore Bait and Tackle; Rollie & Helen's Musky Shop; and Team Rhino Outdoors.
Learn more about our retailers and dealers here. If interested in becoming a Toothy's Tackle retailing partner or product distributor, please contact us!
Toothy's Tickler – Now With Size 8 Blades
In other product news, we've added a new blade size to the Toothy's Tickler, size-8 blades. This downsized profile will allow musky anglers to cast and retrieve faster, and give muskies a smaller blade presentation with all the same Tickler features.
Cutting Board, Reduced Price!
For those of you who enjoy culinary preparation and spend time in the kitchen, we've now reduced price to our muskie cutting boards; from originally from $28 to now $24!
Thank You Customers!
Be sure to visit us on the web at www.toothystackle.com for your product ordering, and participate with us online at our Toothy's Tackle Facebook Page.
We appreciate your continued support directly with us online, and through our product retailers. We look forward to seeing your continued success with Toothy's Tackle products, and can't wait to share everyone's musky pictures throughout the rest of 2016.